PROTEINE2018
The meeting PROTEINE2018, organized by Prof. Paola Dominici and colleagues.
Verona, May 28-30, 2018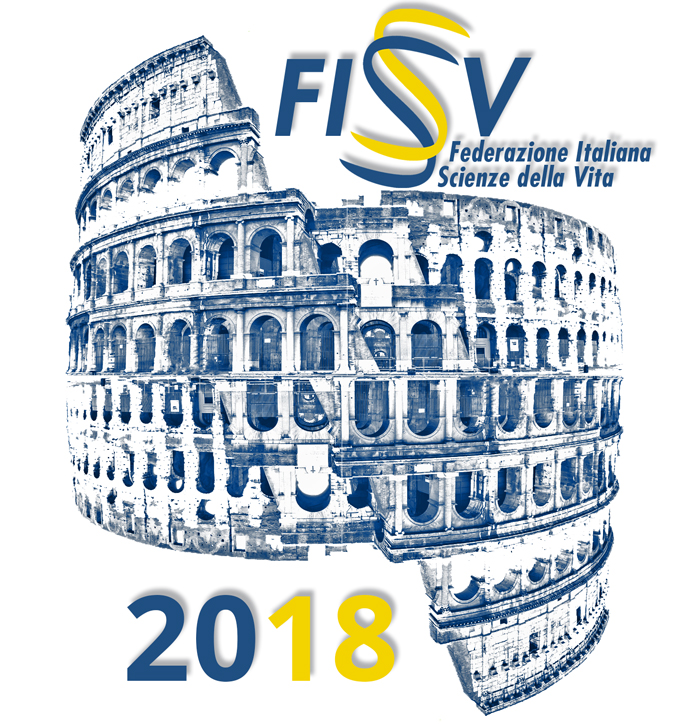 Dear Colleagues,
We are happy to announce that the final programme of the FISV meeting is now available here.
This year the FISV meeting will provide an efficient platform for scientific and interdisciplinary exchange at the forefront of the life sciences. Internationally renowned scientist from Italy and abroad will present their most recent data; in addition, the meeting will also allow several young Italian and foreign scientists to present their research in a highly stimulating scientific environment. Some of the most relevant and up-to-date topics include:
The Circadian Clock
Oxidative Stress, Protein Damage and Repair
Emergence and Spread of Archaic and Modern Humans
Genetic and Epigenetic Mechanisms
Proteins as Drug Target and Drugs, and Protein Degradation
Crossing Biological Barriers
Life is Also a Matter of Taste and Smell
RNA Biology
Inflammation and Disease
Carbon Cycle and Climate Change Plants as Biofactories
Regulatory Network Dynamics
Furthermore, a round table will take place on some of the most current aspects and societal implications of the Life Sciences.
Registrations open on 9 April 2018, and there are fellowships available for younger participants. Find more information on the website.
We are sure that you will enjoy very much this exciting Congress and look forward to meeting you in Rome.
The Organising Committee
2-6 July, 2017
Groningen, The Netherlands
19th triennial International Symposium on Flavins and Flavoproteins
The symposium will highlight recent developments in the field of flavin-dependent proteins and processes. The vibrancy of the field of flavin-based chemistry and flavoenzymology will be highlighted in sessions on: Newly discovered flavoproteins; Flavin-based chemistry; Flavoenzyme mechanisms & structures; Flavoenzyme engineering; Flavoproteins & light; Flavoenzymes & health; Flavoenzymes & industrial applications.
During the last five decades, the "Flavins & Flavoproteins" symposia have developed into stimulating and convivial scientific meetings. We hope that this symposium will again serve the community of flavinologists and new researchers entering the fascinating field of flavoenzymology.
10-13 July, 2017
Varese, Italy
IDAR2017 – 3rd International Conference on D-Amino Acid Research
D-amino acids are emerging as a new important class of bioactive molecules.
These biomolecules are found throughout phylogeny from Protozoan to Mammals where they play important biological functions with relevance for human pathologies. D-amino acids are particularly attractive for biotechnological applications and for drug development. They also attract the interest of chemists and exobiologists.
The number of researchers interested in D-amino acids, willing to exchange skills, techniques and scientific advances,has rapidly progressed: we are just at the beginning to disclose the importance of this class of biomolecules.
Terza edizione di questo appuntamento rivolto a tutti i giovani intraprendenti che lavorano nel campo delle nanotecnologie.
La prima giornata sarà dedicata al JOB DAY in cui diverse aziende del setore nanotecnologie presenteranno il loro business, evidenziando prospettive ed opportunità del setore.
Il 3rd "Parma" NANO-DAY prevede poi due giornate di sessioni tematche: aspetti normatvi ed economici, tecnologie e applicazioni in ambito agroalimentare, ambiente, biotecnologie, salute e benessere.

10-14 September, 2017
Padova, Italy
SPIN-2017: The 8th Conference on Nitroxides
Spin-2017 is an international conference dealing with the latest advances in the use of nitroxides in all fields of science, from biology to material science. The invited speakers will be internationally recognized experts in their respective fields.
24-28 September, 2017
Udine, Italy
6th EU-US Conference on repair of endogenous DNA damage
This is the sixth of a series of meetings between scientists from the United States and Europe who are interested in endogenous DNA damage and its repair. This meeting will explore the latest developments and cutting edge technologies in this research area with an emphasis on understanding the etiology of human disease and the development of personalized approaches to cancer therapy as well as treatment strategies to delay and/or reduce genome damage associated with aging.